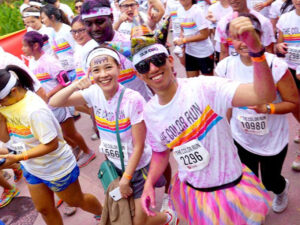 This article is for any brand want do promotion tee, for party or popularize, restaurant work clothes, campaign t-shirt etc.
In some cases, we don't need well-crafted clothing, maybe just for a party, a branding, a campaign. We had to cut costs.
The cost of clothing is very fixed, the cost of fabrics, the cost of processing. These two parts make up the big head.
In terms of fabrics: For large garment factories, they may purchase cotton yarn and weave fabrics by themselves, which can largely control the quality and price of fabrics. If you are Nike or Adidas, you should be more inclined to cooperate with companies of this scale.
However, large companies also have disadvantages and cannot handle small orders. Disdain to produce low-priced products.
For small companies, like us, we can't choose the order, what order the guest provides, as long as we can do it, we will agree. Back to the cost of fabrics, the cost of fabrics is subject to international conditions and weather. The war in Russia and Ukraine affects the price of oil, and it also affects the price of polyester filament. Interlocking.
But the market is a magical existence, it always has some cheaper fabrics for those customers who are not very demanding on fabrics. The same 100% cotton, 30% cheaper than the market price. This is very competitive.
Employee expenses: There is actually no room for this part, and workers' wages increase at a rate of 10% every year. Every worker has a family, everyone needs to eat, and the cost of employees is fixed and rising year by year.
————–
If you are an overseas buyer and you have a cooperative supplier, he has not asked for a price increase. He is a good man. .
—————–
Anyway, if you need to source cheap promotional t-shirts, print your logo. Please contact me.